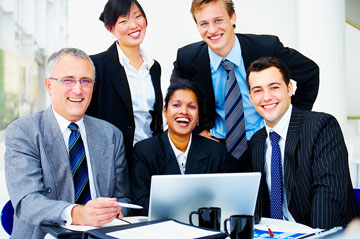 Culture Development
Upcoming Seminars & Training
Culture Development
Organizational culture, simply stated, is the combined morals, beliefs, assumptions and normal behaviors (norms) of the people within the organization. The culture of an organization is heavily influenced by the values, policies and practices of corporate leaders and one's personal alignment with corporate values. Where alignment is strong, the culture tends to be more energized and results oriented and an entrepreneurial spirit can develop. Barring guidance from corporate leaders, culture may be driven from the bottom up and may or may not compliment the organization's strategic intentions. Define your organizational culture by:
Outlining values as part of your strategic planning process
Establishing policies and procedures that ensure compliance with federal and state legislation as well as those which shape the behaviors of all employees and provide guidance to supervisors
Implementing the training and coaching needed to drive corporate success
Conducting a climate survey to assess employee perception of their work environment and leaders
Identifying, communicating and upholding "zero tolerance" behaviors such as discrimination, sexual harassment, bullying, breach of ethics, abuse of authority, workplace violence, etc. and related training
Effective delegation of duties and authority
Ensuring accountability exists at all levels of the organization
Understanding the reasons behind employee turnover
Start building your culture of success today; take advantage of our skills and experience to drive the development of that culture.